You must allow cookies and JavaScript for a proper shopping experience.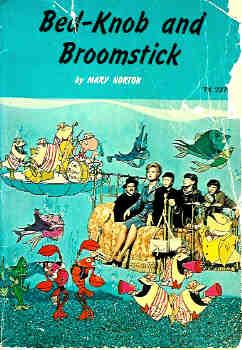 Price: $4.95
Publisher: New York, NY, Scholastic, Inc. : 1972
Edition: Third Printing
Seller ID: 000747
Binding: Trade Paperback
Condition: Good
---
Front cover has several chips and a 1" tear on the upper edge. Covers/spines somewhat creased. Some foxing -- pages in good condition.
Delight again in this children's fantasy adventure classic that became a Disney movie.
"The bed-knob glows red . . . Then with a sickening lurch, the big bed zooms dizzily into the sky. Carey, Charles, and Paul hang on tight. Far, far below their dangling feet lie fields, woods, city streets, and finally the ocean . . ."
Est level: 3rd - 8th grades; 12mo - over 6¾" - 7¾" tall
View More...