You must allow cookies and JavaScript for a proper shopping experience.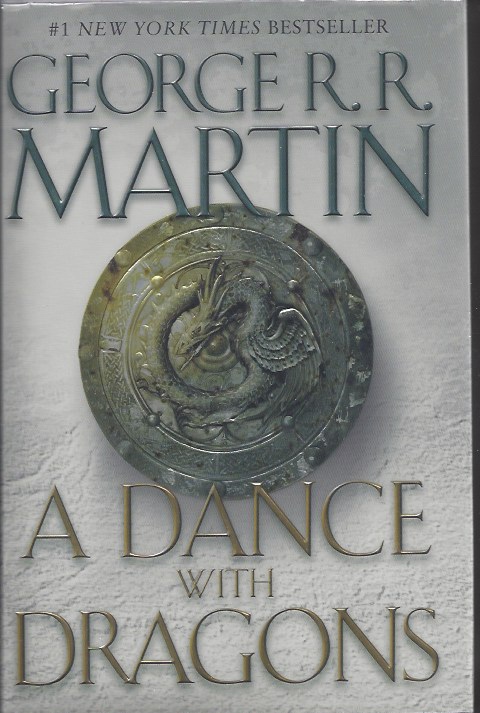 Price: $35.00
Publisher: Bantam Books : 2011
Edition: 27th Edition
Seller ID: 182781
Binding: Hardcover
Condition: New in New dust jacket
---
Dove gray cloth over dove gray boards with gold lettering. Gold embossed heraldic crest on front board and dust jacket by Virginia Norey. Endpaper and interior maps by Jeffrey L. Ward. Dust jacket protected in new Brodart. ; 7 ¾" - 9 ¾" Tall; 1016 pages; Book 5: Song of Ice and Fire series. "In the aftermath of a colossal battle, the future of the Seven Kingdoms hangs in the balance--beset by newly emerging threats from every direction. In the east, Daenerys Targaryen, the last scion of House Targaryen, rules with her three dragons as queen of a city built on dust and death. But Da...
View More...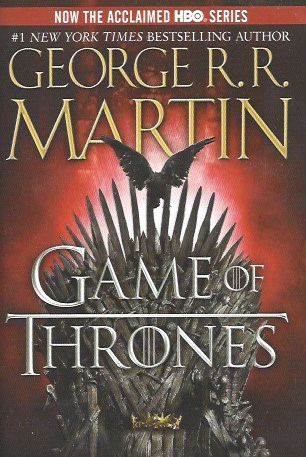 Price: $10.00
Publisher: New York, Bantam Books : 2013
Edition: 27th Edition; Twenty-Seventh Printing
Seller ID: 183181
ISBN-13: 9780553593716
Binding: Mass Market Paperback
Condition: New
---
Purchased new, never read. ; A Song of Fire and Ice; Cover Art; 6¾" - 7¾" Tall; 835 pages; Book 1 of A Song of Fire and Ice series. "In a land where summers can last decades and winters a lifetime, trouble is brewing. The cold is returning, and in the frozen wastes to the North of Winterfell, sinister and supernatural forces are massing beyond the kingdom's protective Wall. At the center of the conflict lie the Starks of Winterfell, a family as harsh and unyielding as the land they were born to. Sweeping from a land of brutal cold to a distant summertime kingdom of epicurean plenty...
View More...