You must allow cookies and JavaScript for a proper shopping experience.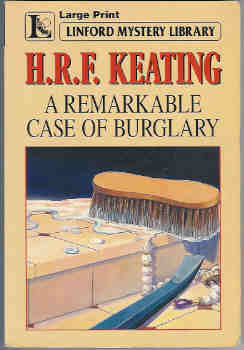 Price: $10.00
Publisher: Leicester, F. A. Thorpe Publishers : 1997
Edition: Large Print Edition
Seller ID: 005784
ISBN-13: 9780708951569
Binding: Trade Paperback
Condition: Good
---
Spine slanted, some creasing, corners bumped. Ex-library with minimal stamps. Text is clean, bright, and unmarked. "Val Leary is handsome, charming and broke. On the morning of April Fool's Day 1871, while walking through one of London's wealthiest districts, he notices a young maidservant scrubbing the steps of 53 Northbourne Park Villas. In that instant he conceives the idea for a remarkable case of burglary. The set-up seems perfect, but chance intervenes in a succession of coincidences that place the jewels further and further beyond the reach of Val and his cronies - until. . . ...
View More...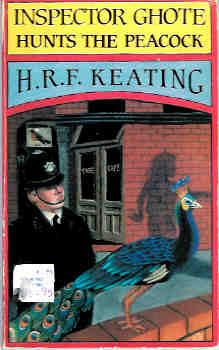 Price: $5.75
Publisher: Chicago, IL, Academy Chicago Publishers, Limited : 1985
Edition: First Thus
Seller ID: 001558
ISBN-13: 9780897331791
Binding: Mass Market Paperback
Condition: Good+
---
Spine somewhat creased, shelf-cocked, corners bumped. Remains of price tag on front cover, owner's name on ffep. About half the pages have the upper right corner creased. "The Indian police inspector is sent to attend an international conference on drug smuggling; and in cold, drizzling London he is faced with his first case outside India. The girl, Ranee, niece of relatives of Ghote who live in London, has vanished-seduced, kidnapped, murdered, so her relatives allege, by the notorious pop singer Johnny Bull. Ghote is hounded by the relatives into spending his few leisure hours from the...
View More...