You must allow cookies and JavaScript for a proper shopping experience.
Price: $5.25
Publisher: New York, Pocket Books : 2004
Seller ID: 003742
ISBN-13: 9780743479011
Binding: Mass Market Paperback
Condition: Very Good+
---
Spine slightly slanted/creased, very minor edgewear/bumping. A bright, attractive copy. "Darci has never given up searching for her kidnapped husband, Adam Montgomery. But her quest has taken her deeper into the world of psychic phenomena than she ever dreamed - or dared to go. When the FBI enlists her help in locating the missing father of undercover agent Jack Rose, Darci signs on for the covert operation, not knowing that her attraction to handsome, sexy Jack is about to lead her into deadly territory - and into an era long past. For Jack has a protector, a mysterious 19th century ...
View More...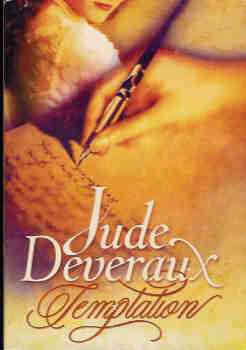 Price: $9.50
Publisher: New York, Pocket Books
Edition: Large Print Edition
Seller ID: 004760
ISBN-13: 9780739413463
Binding: Hardcover
Condition: Near Fine in Very Good dust jacket
---
DJ has minor edgewearalong top; bottom has a wedge tear at spine end mended with clear tape. A bright, attractive copy. "This Large Print Book carries the Seal of Approval of N.A.V.H." "If it were up to Temperance O'Neil, she would never leave New York. A passionate women's rights activist, she is devoted to keeping single mothers safe on the city's rough streets - a critical need in the harsh year of 1909. But Temperance's independence is threatened when her old-fashioned Scottish stepfather, Angus, demands that she move into his Edinburgh household or lose her inheritance. A...
View More...