You must allow cookies and JavaScript for a proper shopping experience.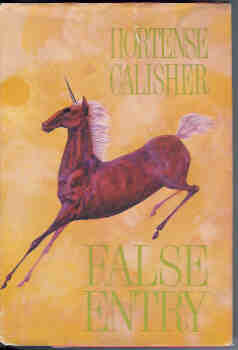 Price: $19.50
Publisher: Boston, Little Brown & Co : 1961
Edition: First Edition
Seller ID: 004773
Binding: Hardcover
Condition: Very Good+ in Good+ dust jacket
---
Corners very slightly bumped. DJ has two 1" tears and small tears/chipping at spine ends. A clean and bright copy. "The chronicle of one man - so intimately and subtly unfolded that the reader becomes this man and sees with his acute consciousness a whole panorama of 20th-century life. . . Burdened with the retentive memory of the confidant, the hero has from boyhood made false entry into other people's present lives, by means of his knowledge of their past. At the height of a life publicly complete, inwardly double, his outer dangers fuse with the furies within, and the reader tra...
View More...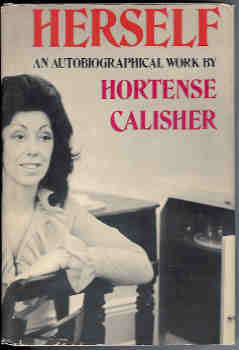 Price: $20.00
Publisher: New York, Arbor House : 1972
Edition: First Edition
Seller ID: 004535
ISBN-13: 9780877950424
Binding: Cloth
Condition: Very Good+ in Very Good dust jacket
---
Spine slightly slanted, one corner slightly bumped. DJ has 1/4"tear at back flap, very minor shelfwear. A clean attractive copy. "This is Hortense Calisher's account of her life-in-progress as a woman and a writer --- and the inseparability of the two in her mind and heart. In this intimate "rediscovery" of herself and those moments of truth that have formed her, Miss Calisher includes her private writings and journals, and begins with her appraisal of the '30s (which she designates the Era of The Big Apple), treats of ego art, gives her views of sex and politics, of writer...
View More...