You must allow cookies and JavaScript for a proper shopping experience.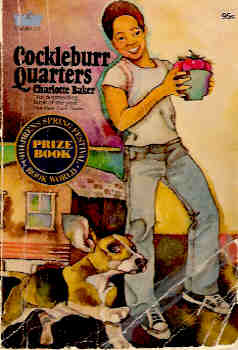 Price: $3.95
Publisher: New York, Camelot Books : 1973
Edition: 27th Edition
Seller ID: 000935
ISBN-13: 9780380154616
Binding: Trade Paperback
Condition: Good
---
Spine/covers well-creased, scuffed. Bottom corner of front cover was torn and has been taped together. "Dolph was kicking cans the afternoon he found the puppies under the Cockleburr Street Kingdom of Heaven Church. Eight puppies guarded by a gotch-eared, half-blind mammy dog. Eight hungry puppies that nobody wanted -- nobody except Dolph and his younger sister, Myrtis. Together they plan and worry and bargain, take risks, make mistakes, work up sweat and blisters, discover their will and determination. And, in the end, in the most believable way, Dolph makes the unbelievable happen!"...
View More...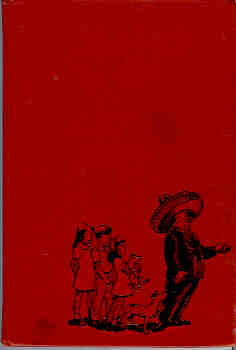 Price: $7.75
Publisher: New York, Coward-McCann, Inc : 1947
Edition: First Edition
Seller ID: 000111
Binding: Hardcover
Condition: Very Good with no dust jacket
---
Covers show some shelf wear. Possibly the figures on the front cover have been colored -- I can't tell if it is that or printed that way. There is a small probably waterstain on the fore-edge of most pages. It doesn't extend past the edge on perhaps half the pages, plus a couple pages have small tears. I believe this is a first edition, but it is not explicitly stated. There is a copyright date but nothing to indicate a further printing. Est Level: 4th-6th; 7¾" - 9¾" Tall
View More...